First, I am linking up again. I took this picture of Ethan yesterday. Did a cross process to it and cropped a bit off of the left.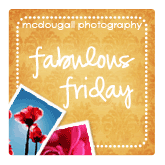 Also yesterday evening, we got more rain. Ugh. Anyway, afterwards the sun came out immediately to our west, and put a rainbow to the East. So I ran out to get a few photos.
Look at this first one, you can see the end of the rainbow in front of the trees! And as you can also see, there is no pot of gold sitting there either. Darn.
A double rainbow appeared for a little while.