Here is one photo of Ethan from the other day. I like the black and white version better. I think it captures the mood. I don't remember what caused this episode of sadness, but I am so glad that I had my camera right there to get that look. Its sad, but it makes me smile! Is that bad, haha!?
Aww, poor baby!
As always, please check out the hosts blogs :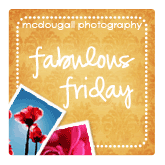 We are so ready for vacation! We are leaving at the very wee hours of the morning. It will be a long drive but thats ok! I know it will go by so quickly. I can already feel that feeling. The car is almost packed. There is just some last minute stuff that I didn't want to stick in there while the sun is out and heating the inside. I have a couple of posts scheduled for Saturday and Sunday. Im sure I will be here to post pictures as we go along. If not, be ready for a lot of pictures once we are back. And of course a trip report!